The Exorbitant Costs of Sending Paper Checks
Posted by Checkbook on Jun 02, 2020

With the movement towards ACH and "Check 21" banks have been devoting less and less resources to the transaction of paper checks.
Bank of America estimated that it costs between $4 and $20 for a business to process a paper check. Don't forget to add one off problems and mail delivery breakdowns that add to this cost.
On the recipient end, we continue to lose money while waiting around 3 days to actually receive our check in the mail. Now the recipient has to take the time to deposit the check at their bank and wait for that balance to be added to their account, all the while the time value of money working against them.
Let's not forget the environmental cost as well. Checks are of course impossible to reuse and waste paper every time a new one is cut. Additionally, think of how many checkbooks sit lying around in the back of desks and drawers, never to be used. These are trees that were unnecessarily cut down to create checks that will never even be used.
Enter the world of eChecks and Digital Checks. Faster, safer, and most importantly, no paper and no waste. Welcome to the modern day of check sending.
Here is a small illustration of the cost savings that Checkbook brings: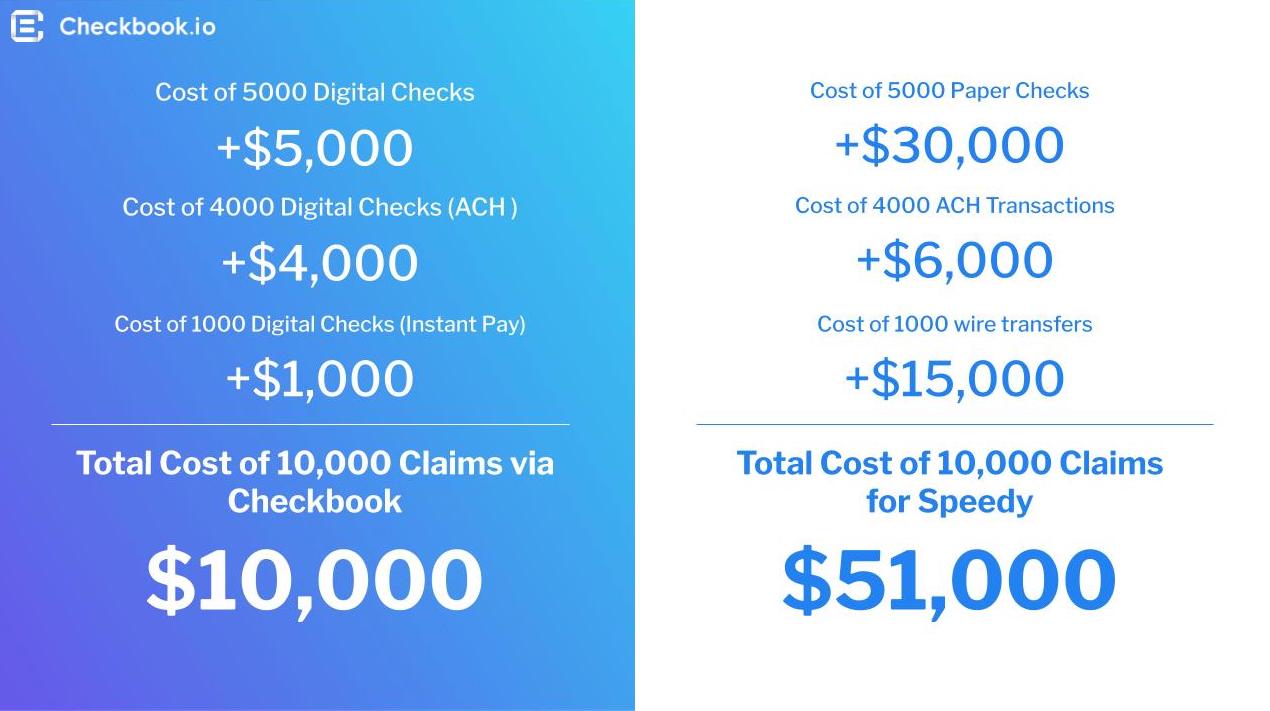 About Author: The Checkbook Team
Related Posts
Tell Tale Signs of Fraud
With every passing day, cyber crimes in the US are growing and they are getting more innovative, robust and sophisticated. The only way to protect yourself is to be alert and aware.
Checkbook.io Launches InstantPay
Julie Muhn of Finovate says, "The technology works because Checkbook.io doesn't use the antiquated ACH infrastructure, which requires recipient onboarding and takes three to five business days to move funds from one account to another."
Multi-Award-Winning SaaS P2P Provider, Yooz North America, Announces Strategic Alliance With Checkbook
Laurent Charpentier, COO and chief innovation officer, Yooz North America says, "Checkbook is a strategic partner for Yooz in offering an automated and digital workflow for accounts payable. Our goal is to help is to make AP professionals' work much easier, more streamlined, and to free them up for more strategic, value-added tasks."