Creative ways to send payments & dodge common fees
Posted by Checkbook on Jul 19, 2022
Top 5 most common bills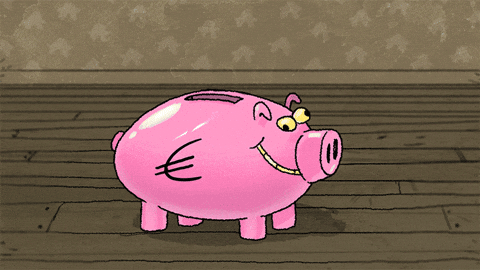 Research shows that the top 5 (highest to lowest) most common bills:
1. Mortgage
2. Rent
3. Auto Loan
4. Utilities
5. Auto Insurance
Individuals must pay these bills monthly or yearly, with diverse payment options - digital, physical check, and or phone payment options.
Paying your bills on time can be something of a chore. Knowing when and how to pay essential bills can be confusing. That is because each bill has varying contract terms. Individuals should understand potential late fees, penalties, and contract terms for each bill.
Anyone who has paid these common bills knows there can be penalties associated with late or neglected payments. The associated fees (depending on the bill) can be a percentage of the remaining amount or a flat fee on top of the neglected bill (credit scores can also simultaneously be affected by continuous late payments).
Ideas to help you avoid incremental penalties and fees

Automatically schedule your payments
Busy schedules and forgetfulness can make you susceptible to late bill payments, adding incremental fees and penalties. Avoid these fees altogether by using a payment platform to schedule your bill payments ahead of time. Checkbook can help you schedule your bills and automatically pay them all each month.   
Avoid unnecessary bank fees
One of the fees that can hurt your bottom line isn't a bill; it is non-sufficient funds or NSF.  These fees are associated with your bank when you don't have the funds to support a charge to your account.  NSF fees can range from $10 to $40 per transaction or check.  But not all banks have NSF fees. Neobanks -any bank(s) that operate exclusively online without traditional physical branches don't typically charge consumers an NSF fee(s).  More traditional banks like CapitalOne and Chase have felt the pressure from consumers to remove these fees altogether.  Before putting your money into a checking or savings account, check your bank's policies on NSF fees.  
Choose a bank that has overdraft coverage
Insufficient funds are the main reason banks will charge NSF fees. Choose a bank with overdraft coverage - this service allows you to make transactions and ATM withdrawals without the proper funds to cover the transactions.  Chase, Wells Fargo, and U.S Bank are some banks offering overdraft protection. 
Renegotiate a vendor(s) contract for different terms
The contract terms for vendors are usually created to benefit the vendor(s). Take into account your cash flow and business needs and renegotiate a contract that can allow more attainable deadlines and specific monthly amounts that work for your bottom line. This renegotiated contract will secure the payment for the vendor when your company's monetary amount is available, avoiding late fees and penalties. 
Bonus tip: Avoid pesky convenience fees
When a payment method isn't standard for a merchant, they will charge a convenience fee. The average convenience fee can range from 1.3% and 3.5%. To avoid this fee, send an online check. Checkbook can send vendor payments avoiding the convenience fee, and saving you money each month. 
Overall, late fees or penalties can add up. US consumers pay an average of 74 billion dollars in overlooked costs yearly (Consumer Finance, March 2022).  As wallets tighten and interest rates continue to soar, consumers can feel the pinch of even the most nominal fees.  These simple techniques can be the critical difference in gaining financial freedom and achieving your business goals. 
Contact the Payment Experts at Checkbook

for ways to eliminate fees and penalties by scheduling your payments and tracking them in real-time!
Related Posts
TERMS AND CONDITIONS FOR BUSINESSES
What Are ACH Payments?
ACH payments can be confusing. You might have heard they can save your business with payment processing fees, but not sure how. We are going to cover what ach payments are, ach payments processing, and if ach payments are safe.
The Exorbitant Costs of Sending Paper Checks
The total economic loss here is insane, especially just to transfer money from one person to another.